Water Removal Services in Goshen, Indiana
24-Hour Water Restoration Service
Water damage can occur when we least expect it and always at the worst time. While most homeowners are more concerned about their carpet, we are more concerned with the moisture you can't see. The greatest threat is when moisture makes its way into tiny crevices and causes your walls to weaken and let mold thrive if it's not dried properly.
That's why at Terry's Cleaning and Restoration, we are equipped with the most advanced restoration tools in the area to mitigate the loss. We will inspect your walls using a thermal imaging camera, to see if they were affected then address them accordingly. This will shorten the entire process since there won't be any guesswork anymore. In a "normal" water damage situation a dry-down of the structure usually takes 3-5 days.
While a water loss can be unexpected, just remember it can be restored! Call us now to take advantage of our professional water damage restoration and water removal services. We serve several areas in Goshen, Elkhart, and Granger, IN.
Why choose Terry's?
We are family owned and operated since 1990.
IICRC and ASD (Applied Structural Drying) Certified Technicians on staff.
After hours rapid response.
We use thermal imaging to inspect your walls for moisture.
State-of-the-art moisture meters, extractors and drying equipment.
Respected and recommended by other professionals because of exceptional service.
We save materials that other companies tear out, putting you back to pre-loss faster.
Honesty…we do what's best for you, your family and your home.
A+ rating by the Better Business Bureau (BBB).
Phones answered by a real person 24/7.
We can work directly with your insurance company.
Get Started On Your Project Today
Terry's Cleaning & Restoration
Get Started On Your Project Today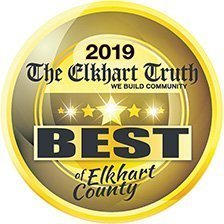 Cancellation Policy: Cancellations must be made 48-business hours prior to the date of service, to avoid a service charge.