Professional Mold Remediation Services in Indiana
Mold Remediation and Removal
Mold is a word that brings fear to a homeowner. At Terry's Cleaning & Restoration, we remove the fear of the unknown through our mold remediation services. You can count on us to inspect your property and evaluate the extent of the problem and its source. We can work with an independent environmental hygienist to perform pre and post testing to give you peace of mind. Terry is certified in applied microbial remediation and is trained to remove, contain, and dispose of mold contaminated materials. With the use of personal protective equipment, negative air scrubbers, HEPA vacuums, dehumidification, and antimicrobials, we take a practical approach to providing quality mold remediation services.
Reasons You Might Have Mold:
Roof leaks
Inadequate ventilation/insulation
Foundation cracks
Poor drainage due to landscaping
Downspouts not running far enough away from the home
Egress windows
Prior water loss
High relative humidity
Little to no air flow in rooms or closets
Get Started On Your Project Today
Terry's Cleaning & Restoration
Get Started On Your Project Today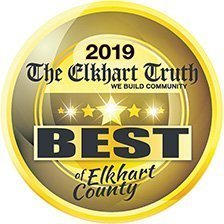 Cancellation Policy: Cancellations must be made 48-business hours prior to the date of service, to avoid a service charge.