Specialty Restoration Services
Fire And Smoke Damage Restoration
Few things can be more life-changing than a fire in your home or business. Even a small fire can cause extensive damage. A call to Terry's Cleaning & Restoration can be a great first-step towards putting your life back together.
Deodorization
Structure cleaning
Air duct cleaning
Carpet and upholstery cleaning
Hardwood floor cleaning
Tile, stone, grout and vinyl plank cleaning
Deodorization

Odors can be a pesky problem that homeowner's cannot handle on their own. With our advanced training and state of the art equipment, we can eliminate pesky odors that plague you and your home.
Pet odors
Skunk odors
Musty odors
Smoke odors
Tear gas
We are proud to add hot water power washing to our list of services. Equipped with a trailer mounted power washer and surface cleaning tool, Terry's can clean away the weather elements from your concrete, decks, patios, driveways, garage floors and other outdoor structures.
Get Started On Your Project Today
Terry's Cleaning & Restoration
1916 Hemlock Ct
Goshen, Indiana 46528
Get Started On Your Project Today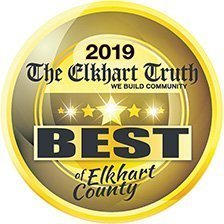 Cancellation Policy: Cancellations must be made 48-business hours prior to the date of service, to avoid a service charge.