Offering Carpet Cleaning for Commercial Properties in Indiana
Some people think that we only service residential homes; this is simply not true! We offer other services, such as carpet cleaning for commercial customers, too.
Terry's Offers:
Carpet cleaning
Upholstery and partition cleaning
Tile, stone and grout cleaning
Hardwood floor cleaning
Air duct cleaning
Dryer vent cleaning
Water damage restoration
Mold remediation
Air washing of warehouses/plants
Power washing
Get Started On Your Project Today
Terry's Cleaning & Restoration
Get Started On Your Project Today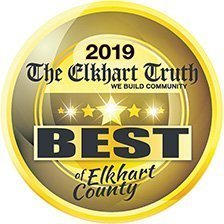 Cancellation Policy: Cancellations must be made 48-business hours prior to the date of service, to avoid a service charge.