Top-Notch Area Rug Cleaning Services
Oriental & Area Rug Cleaning
We specialize in area rug cleaning. You can count on us to work on any type of rug, from machine-made or hand-made to natural or synthetic. Your fine area rugs collect just as much dirt and grime as your regular carpeting. However, many people are afraid to clean or vacuum them regularly, due to their expensive and fragile nature. When you trust us with your expensive rugs we will put them through an 8-step process, just like a day at the spa. Let Terry's IICRC Certified Technicians restore your cherished rugs.
Area Rug Cleaning Process:
We inspect and check-in your rugs.
We dust the rugs using a specialized machine that beats the backing of the rug, knocking the dry particle soil loose, where it falls through a grate.
We then vacuum both the surface and backing of the rug to remove any remaining dry soil.
Now that the dry particle soil has been removed, we wash your rug in our rug pit. It would be at this time that we would also treat your rug for pet urine if requested/needed.
After the area rug cleaning process, we put the material through our centrifuge that spins all the excess water from the rug.
Next the rug is groomed with a carpet rake.
Stainguard protection is then applied if requested.
The rug is then hung for drying.
The final step is to wrap the rug in brown paper.
When calling for a free no obligation telephone quote, please have your rug measurement ready. We also need to know if your rug is natural or synthetic, which may be found on a tag on the back-side of the rug.
Get Started On Your Project Today
Terry's Cleaning & Restoration
Get Started On Your Project Today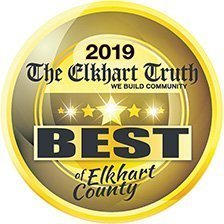 Cancellation Policy: Cancellations must be made 48-business hours prior to the date of service, to avoid a service charge.