Professional Dryer Vent and Air Duct Cleaning in Indiana
We have all heard the term, "what you can't see won't hurt you," well that's not really true. The things in your ductwork can become airborne and cause allergy sufferers a lot of issues. With our homes and buildings being built more air-tight than ever these days, we really need to pay attention to our indoor air environment and take steps to a cleaner healthier home.
Terry's Cleaning & Restoration can help you out with our high-quality professional air duct cleaning services. We cover several areas in Goshen, Elkhart, and Granger, IN.
Benefits of Air Duct Cleaning
Can increase the efficiency of your HVAC system
Can cut down on dust
Can reduce sinus, allergy and bronchial problems
Can reduce energy costs
What's in those ducts?
Cigarette smoke particulates
Pet hair and pet dander
Dust mites and their secretion
Viruses
Bacteria
Why choose Terry's?
Truck-powered air duct cleaning
Uses over 12,500 CFM of vacuum to collect the debris
200 psi compressor used for the most thorough cleaning
Usage of whips, brushes and air tools to dislodge the debris
Hand cleaning of register openings
Integrity – if your system isn't dirty enough to clean, we let you know
Referred by many heating and air conditioning contractors
When to have your air ducts cleaned.
If it has been longer than 7-10 years since they were cleaned last
If you have had smoke or fire damage
If you have recently remodeled or had new construction
If you have had mold contamination
If you suffer from allergies or asthma
Someone in the home has a compromised immune system
When calling our office for a free, no obligation telephone quote, please have your register count (supply and return) ready.
2,900 fires each year, are the result of dryer fires from vents that are not cleaned regularly. Even if you are diligent about cleaning your filter after each load of laundry, lint can build-up, critters and birds build nests in the warm vent, they now call home. This chokes off the air flow and takes longer for laundry to dry which creates larger utility bills or worse yet, causes a fire. Cleaning your dryer vents every 12-18 months is a good way to avoid a disaster.
When calling for a no obligation telephone quote, we will need to know approximately how long the run is from the back of the dryer to where it vents outside the home. We also need to know if a ladder is required to reach the vent.
Get Started On Your Project Today
Terry's Cleaning & Restoration
Get Started On Your Project Today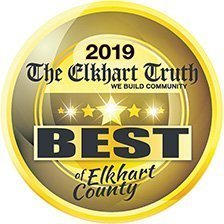 Cancellation Policy: Cancellations must be made 48-business hours prior to the date of service, to avoid a service charge.