Exceptional Tile and Grout Cleaning Services
Tile, Stone, Grout and Vinyl Plank Cleaning
We are noticing that hard floor surfaces like hardwood, vinyl planking, tile and stone are the new trend. Mainly because of allergens and they are easier to maintain than carpet. While this may be true, they need to be maintained properly, which should include a professional cleaning at least once a year to remove all the dirt, bacteria, grease and residue that over-the-counter cleaners leave behind.
Why choose Terry's?
Truck-powered steam cleaning temperature of 220° – 230° at the truck
Uses up to 800 psi
Specialized tile equipment that safely cleans your tile
Specialized products for tile and grout cleaning
Special attention to grout lines
Stone and grout sealing available
Professional, friendly and knowledgeable Techs
Reasons why you should take advantage of our stone, vinyl plank flooring, tile, and grout cleaning services:
Removes cooking oils, chemical residues, and spills with ease
Restores your tile, stone and grouts appearance
Traditional mops just push the dirt around
Mopping on your hands and knees is just no fun
Provides you with a cleaner healthier home
Terry's charges by the square foot for all floor cleaning services. When calling our office for a free, no obligation telephone quote, please have your room measurements ready. Free on-site estimates are provided, when in your area..
What you need to do to prepare for our arrival:

Move any furniture from the rooms to be cleaned, unless we are scheduled to do the rotation.
Remove breakables from the rooms to be cleaned.
Get Started On Your Project Today
Terry's Cleaning & Restoration
Get Started On Your Project Today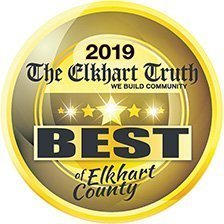 Cancellation Policy: Cancellations must be made 48-business hours prior to the date of service, to avoid a service charge.