Learn More About Our Hardwood Floor Cleaning Services
Wood floors are beautiful and a great alternative for allergy sufferers. While you would think there is less maintenance with wood flooring vs carpet, that is not the case. Vacuuming and dust mopping regularly to remove the dry particle soil so it cannot embed itself into the wood is imperative. Wood floors should also be cleaned professionally once a year to remove any residues from cleaning products, cooking grease and soil that can get into the joints. Besides hardwood floors, we also, clean laminate and engineered floors!
Why Choose Our Hardwood Floor Cleaning Services?
Pre-vacuum prior to cleaning
We use a Dirt Dragon machine which is specialized for our hardwood floor cleaning services
We agitate to loosen embedded dirt and residue, scrub and vacuum in one pass
Dust-free cleaning
We apply a neutralizing rinse to remove residue and speeds drying
A protective coat can be applied to revitalize and protect your wood floor
Special attention to edges and corners
Prolongs the need to sand and refinish solid hardwoods
How do I maintain my floor in between cleanings?
Blot up spills right away
Frequent vacuuming/dust mopping to remove dry particle soil
Using a slightly damp mop as needed with a proper wood floor cleaner
Get Started On Your Project Today
Terry's Cleaning & Restoration
Get Started On Your Project Today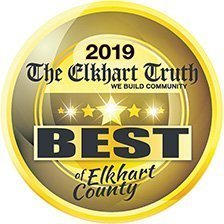 Cancellation Policy: Cancellations must be made 48-business hours prior to the date of service, to avoid a service charge.